published by
Fran Puddefoot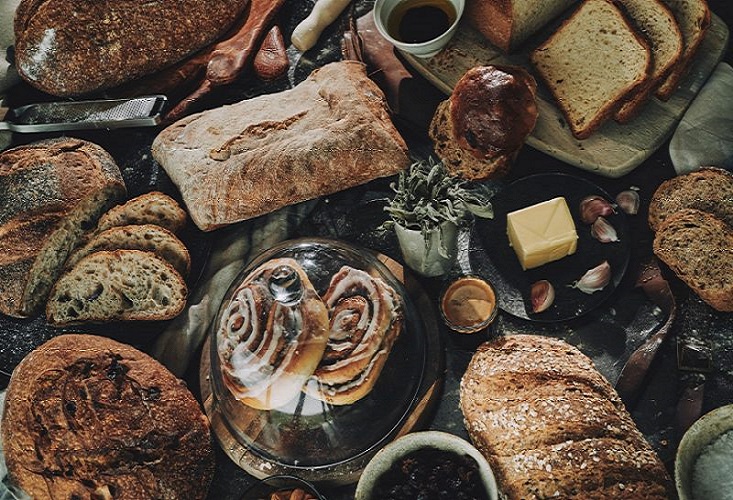 We love…Bakeri Baltzersen
It has been an incredibly difficult year for Yorkshire's independent businesses and with months of uncertainty ahead they need our support more than ever before. That is why we have decided to shine a spotlight on some of our favourites and first up is Bakeri Baltzersen.
Who? If we have learnt one thing from this year, it is the benefits of appreciating the simple things in life. Sometimes there really is nothing better than a slice of buttered bread and no one does loaves better than Bakeri Baltzersen – this is artisan bakery at its finest.
Where? The bakery operates out of Baltzersen's cafe in the centre of Harrogate and for those unable to get into town there is also a delivery service.
Our favourite buys: We'd happily eat our way through the entire menu, but you know it is going to be a good weekend if it starts with one of Baltzersen's almond croissants and if you have never had one before, can we recommend a cruffin, a cross between a croissant and a Danish pastry. Also worth checking out are the home decorating gingerbread house kits, perfect for an afternoon of festive crafting.
Contact details: Baltzersen's, Oxford Street, Harrogate HG1 1PU. www.bakeribaltzersen.co.uk
We love…Walter & May
In the latest of our features shining a spotlight on the region's best independent businesses, we open the door on boutique gift and homeware shop Walter & May.
Who? Walter & May is a brilliant showcase for British designers, jewellery makers and interiors specialists. Set up by Beth Elsdon two years ago, Walter & May describes itself as a small business with a big heart and we'd have to agree.
Where? Walter & May currently occupies a beautiful boutique in the popular Bishopthorpe Road area of York. However, after seeing a rise in internet sales during the various lockdowns, from January the store will be moving entirely online.
Our favourite buys: Hannah Watson's jewellery range is perfect for that special someone. We are also a little bit addicted to the Chapter candles which we guarantee will bring a little tranquility into your life.
Contact details: Walter & May, Scarcroft Road, York YO23 1ND. www.walterandmay.co.uk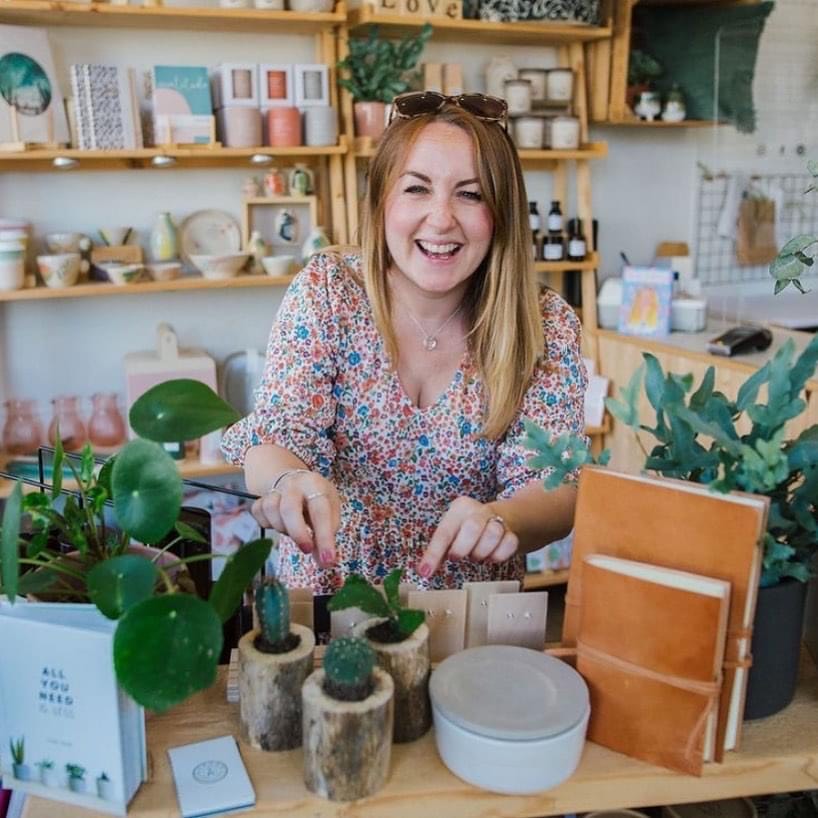 We love…Imagined Things
In the latest feature shining a spotlight on the region's best independent businesses, we bring you Imagined Things. If you live in Harrogate, you will probably already know how brilliant this place is. If not, sit back, relax and let us introduce you to a bookshop that once you step inside you won't want to leave.
Who? When Georgia Duffy opened Imagined Things in the summer of 2017 it was the first independent bookshop in Harrogate for 20 years. The last three years have been something of a rollercoaster, but the hard work and utter determination of Georgia has turned this shop into an unrivalled mecca for book lovers.
Where? Harrogate is blessed with great shops, but Westminster Arcade, which is home to Imagined Things, has to be one of the prettiest destinations. Just off Parliament Street, this central location is also easy to access.
Our favourite buys: We could lose days just browsing the shelves of Imagined Things, but we also really love their subscription service. Starting from as little as £40.99 for adults and £57.99 for children's hardbacks they will deliver a new book to your door each month and in return you will be supporting a brilliant Yorkshire business.
Contact details: Imagined Things, 4 Westminster Arcade, Parliament Street, Harrogate HG1 2RN. www.imaginedthings.co.uk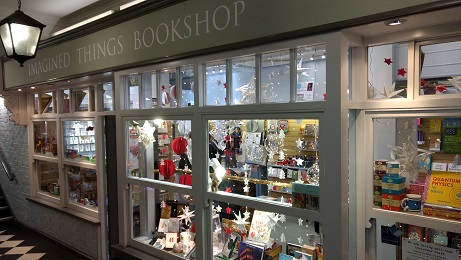 We love..Birdgate Chocolatiers
With many businesses hit hard by the recent lockdowns we wanted to showcase some of the county's best independent traders and when it comes to chocolate, there are few better than Birdgate.
Who? It is the season of indulgence, so if you are looking to splurge on some chocolate can we suggest you check out these Yorkshire-based master chocolatiers. Some of their truffles are so finely crafted they look like mini-works of art and they also do a fab range of Yorkshire- themed bars.
Where? Based in the market town of Pickering, Birdgate, which also has an online shop, makes the most of its North Yorkshire location. Many of the ingredients, including heather honey and rhubarb, are locally sourced and with more than 35 years' experience they know a thing or two about flavour.
Our favourite buys: There really is something to suit all tastes. Traditionalists will love the classic collection boxes, but if you are feeling a little experimental, go for the 'curious' option which includes flavours like tangerine and chilli and strawberry and pink pepper. Also on our Christmas list for this year is Birdgate's Yorkshire Pudding and Golden Syrup bar.
Contact details: Birdgate Chocolatiers, 14 Birdgate, Pickering YO18 7Al. www.birdgatechocolatiers.com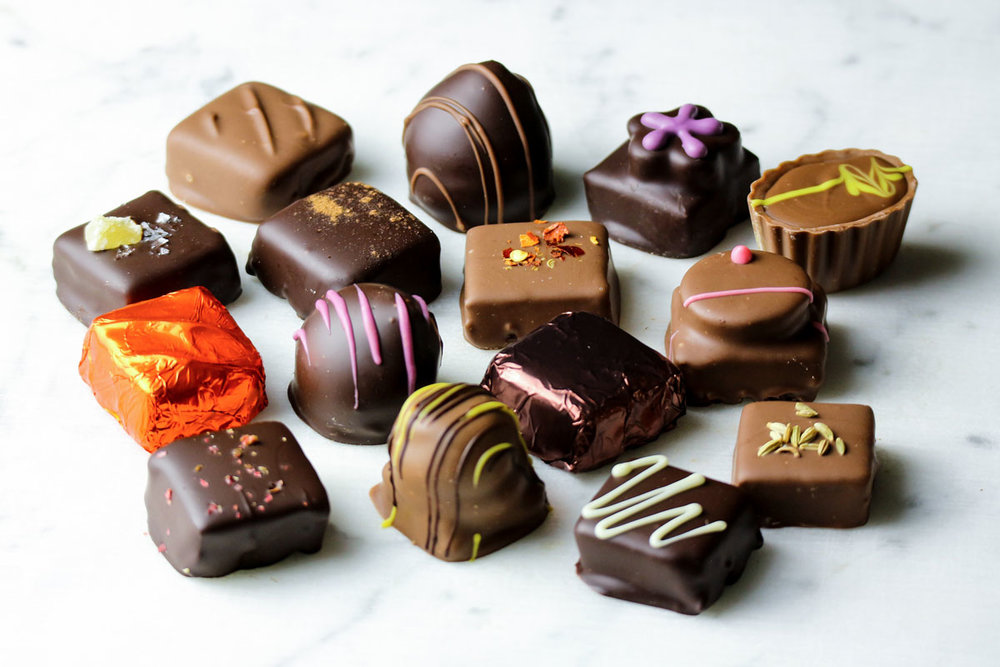 Author:  Sarah Freeman, V&A Homes
Subscribe to our newsletter