Why living in Harrogate is a recipe for happiness
published by
Fran Puddefoot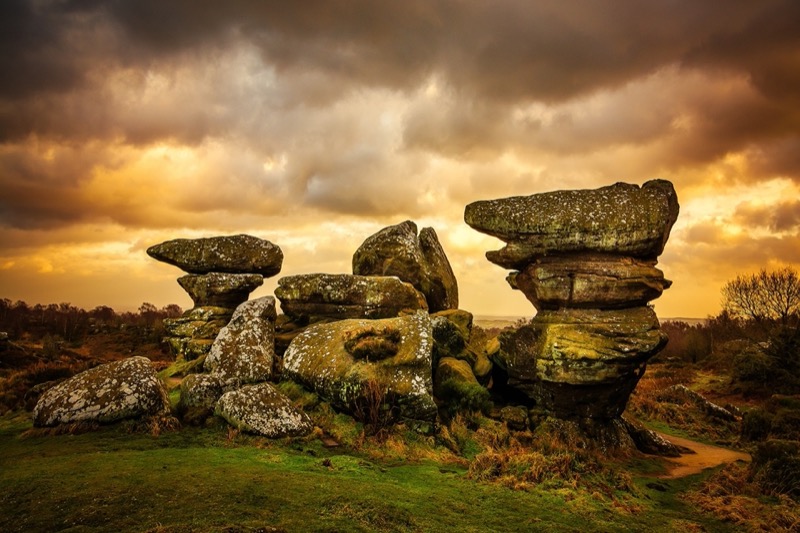 A recent survey by Rightmove confirmed what we already knew – Harrogate is officially one of the happiest places to live in the UK. This year we have been forced to spend more time than ever in our local communities and according to the property firm's rankings Harrogate came in at number nine in its league table of happy places. 
Rightmove linked increased contentment with the amount of green space and the quality and range of amenities. However, we decided to ask the V&A Homes team what makes them happy about living and working in Harrogate… 
Early Morning Runs on The Stray
There are few times in the day when Harrogate can be described as 'quiet', but if you can drag yourself out of bed before dawn The Stray is a rare haven of peace. Watching the sun rise while jogging around this beautiful green space is definitely good for the body and soul. 
Gazing at Bettys' window
You don't even need to step inside the door to appreciate the talent of the master bakers and chocolatiers at this Yorkshire institution. At Christmas they go all out and we are loving this year's window with its gingerbread house centrepiece. A shot of festive spirit without any of the calories. 
Pretending to be a crime writer
Every summer the great and good of the crime writing world descends on Harrogate. Once a tiny off-shoot of Harrogate International Festival, Theakston Old Peculier Crime Writing Festival has become a major event in its own right. Centred around the Old Swan Hotel where Agatha Christie famously reappeared after her own disappearing act we love rubbing shoulders with the likes of Val McDermid and Lee Child while dreaming of penning our own bestselling thriller. 
Negotiating the Smartie Tube at Brimham Rocks
There is nothing guaranteed to make us feel like kids again than heading up to Brimham to prove we are still agile enough to crawl through this rocky tunnel. The perfect place to blow away the cobwebs. 
Drinking Pimm's at the Great Yorkshire Show
In Harrogate, our summer officially starts when the showground opens its doors. From tiny children competing in the young livestock handler classes to expert sheep shearers and showjumpers, the very best of the Yorkshire countryside comes together in one fabulous event. 
Author:  Sarah Freeman, V&A Homes
Subscribe to our newsletter