Top interior trends for 2020
published by
Fran Puddefoot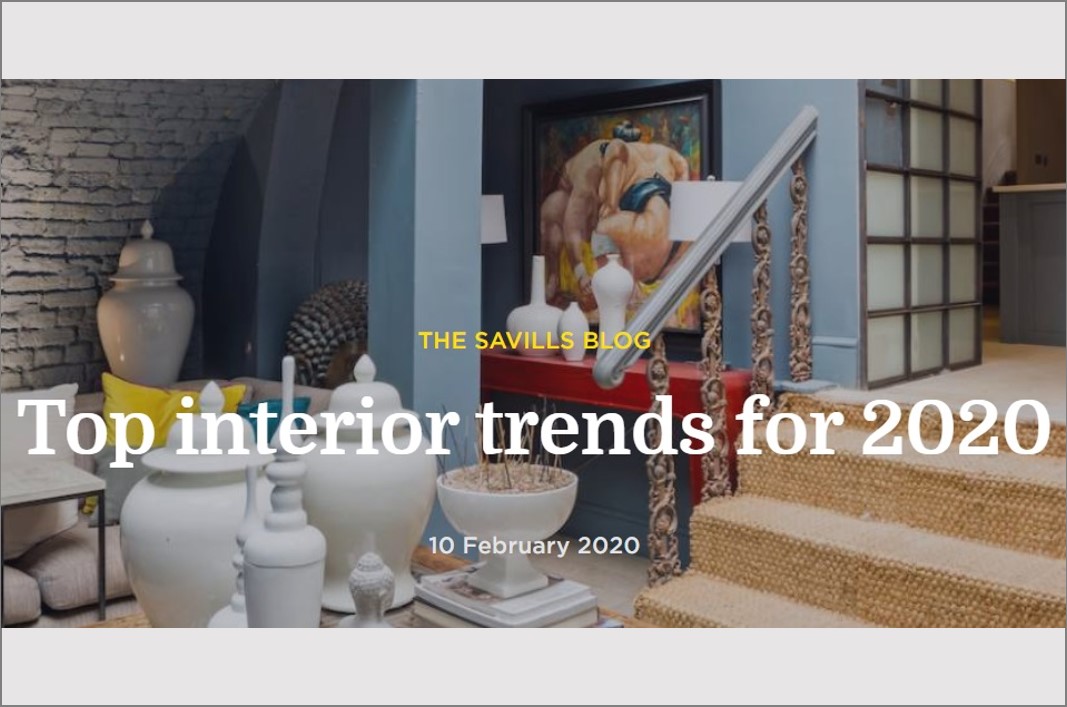 As 2020 gets into full swing, here are some of the interior trends we expect to see this year. It goes without saying that we wouldn't recommend using them all at the same time, but there should be plenty of inspiration for those looking to renovate a new home or spruce up their surroundings. You'll spot that mixing is an overarching theme, whether it's blending textures, bold colours or combining old with new.
Botanicals
We expect botanically inspired interiors, a trend from 2019, to continue well into 2020. This look consists of garden-inspired statements, helping to bring the outside in during the colder months. Key elements include botanical printed wallpaper, a dark green statement sofa and large house plants for colour and texture. Dried flowers are also due for a comeback this year.
Bold Monochromatics
For those whose New Year's resolution was to be more daring, bold monochromatics are a fun way to bring a splash of colour into the home. With this trend anything goes – bold colours such as cobalt blue, emerald or aubergine can be used on walls, furniture or accessories. It's all about showcasing a homeowner's personality and being brave.
High Contrast Black and White
This dynamic and timeless duo is a more traditional alternative to bold monochromatics. The concept is simple, and can be used for any form of décor, flooring or furniture.
Layering Old and New
In recent years, decorators have chosen either a modern, simple and minimalist theme or gone for a more classic style that combines vintage and antique features. This year, we anticipate the joining up of the two, with old and new coming together. Layers are key – an easy way to achieve the look is by choosing large, clean-lined, modern furniture and then adding more personalised items such as accessories picked up on your travels and Persian or vintage rugs.
Dark Painted Doors
A door often gives the first impression of both a home and a room. Regardless of how you decorate your interiors, dark doors can really bring them to life. A door in dark grey, navy blue or black can add drama and character.
Earthy Tones
Tying in with the back-to-nature feel of the botanical look, this trend encompasses both texture and colour, using natural materials such as jute, rattan, timber, bamboo, rope and wood. For walls we suggest clay shades, terracotta, olive green and related hues.
Marble
Marble has made a comeback recently. The key to keeping this trend fresh is to use it in small doses – with statement and accent pieces such as a console table top, candle holders and photo frames.
Mixing Textures
Velvets, linen, leather and wood are textures we expect to see this year. Mix and match as desired but ideally pick two you like the most and focus on incorporating those into your scheme.
Author:  Faye Wilkin, Savills Interior Services
Subscribe to our newsletter