Six ways to improve your home office
published by
Fran Puddefoot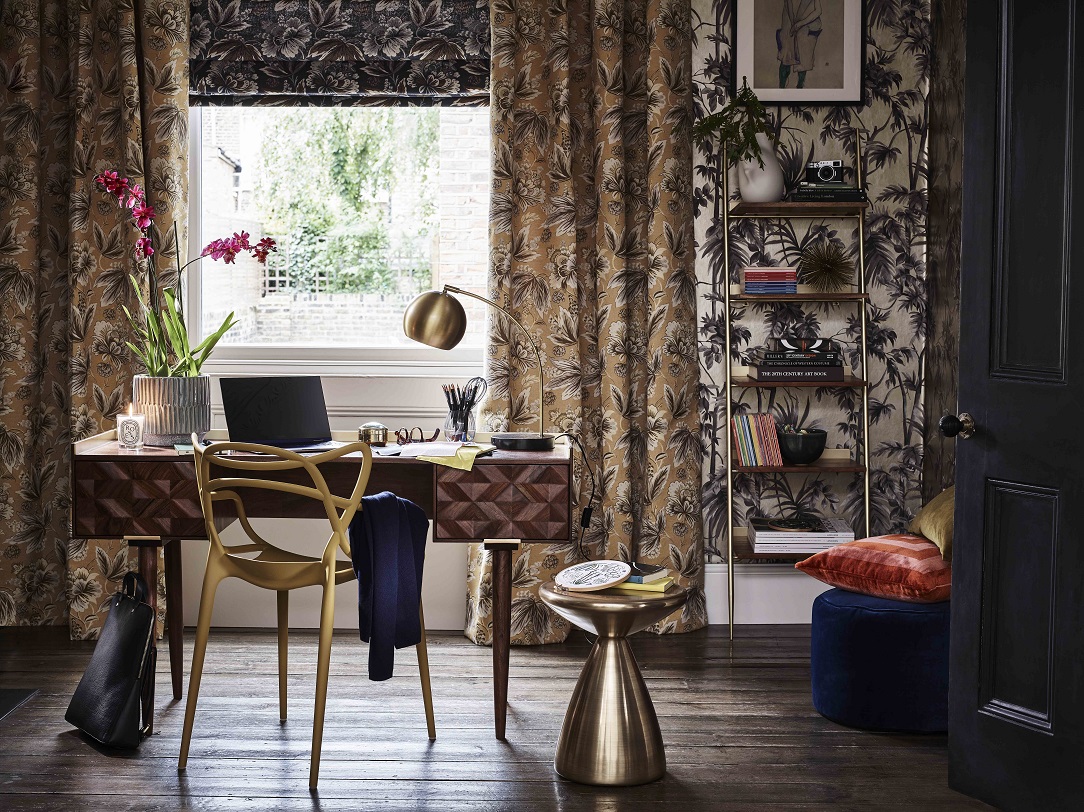 Many of us are now spending at least part of the working week at home.  The advantages of reducing the daily commute are many, but being hunched over your own desk can have its drawbacks on both physical and mental health.  So as we step into the new normal it is now time to take a serious look at creating a practical home office which will boost your mood and your productivity levels. 
Make the most of natural light
Home studies are often squeezed into small spaces. However, if it's somewhere you are going to be spending hours, try making the most of natural light by placing your desk by a window. We love the layout featured above from John Lewis' Modern Archive range. 
Use earthy colours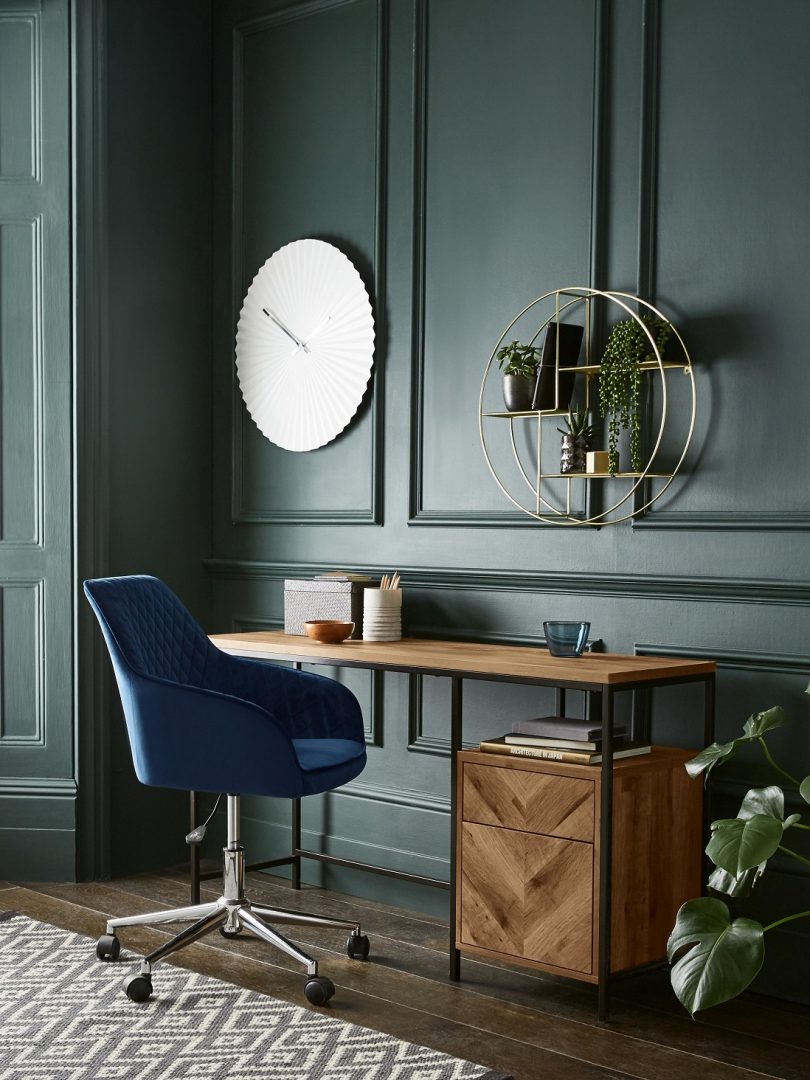 Colour is all important when it comes to creating an optimum workspace. While many traditional offices opt for white walls, research shows that dark greens and browns are actually the best for getting the brain ticking. Here the green walls also provide the perfect backdrop for showcasing the natural wood of this desk from Next. 
Invest in a good chair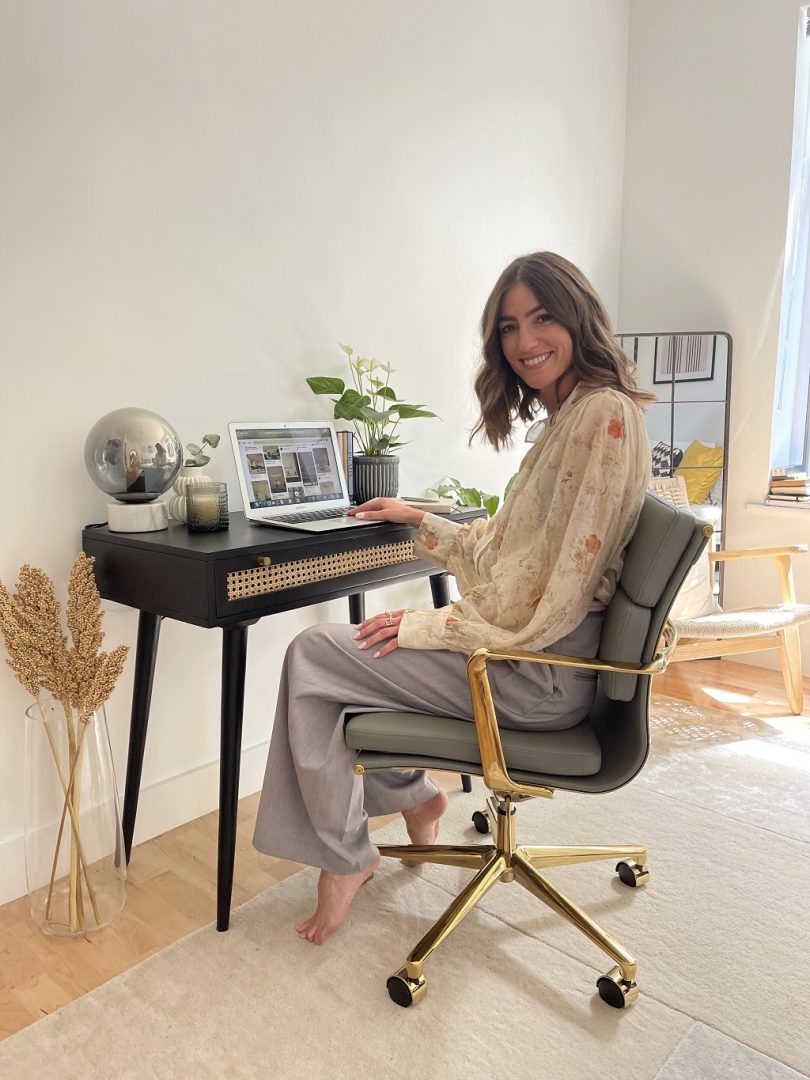 Don't risk a bad back by perching on a kitchen or dining chair. Instead buy a proper office chair and our advice is to spend as much as you can afford. We love this Eames inspired chair with a modern twist from Cult Furniture. 
Add an artistic touch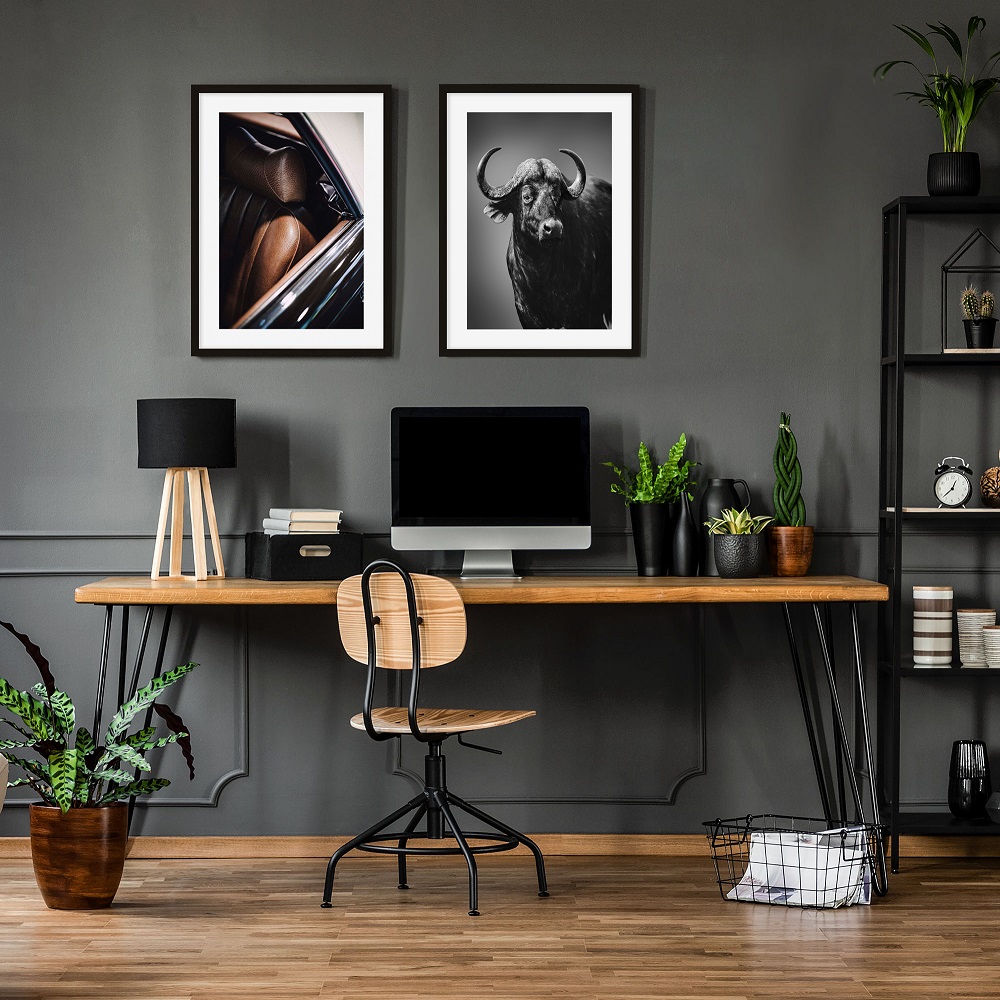 A painting or photograph can create a real focal point in a home office, perfect for those times when you need a little inspiration. Abstract House has a great range of prints including this monochrome buffalo image. 
Shine a light on your work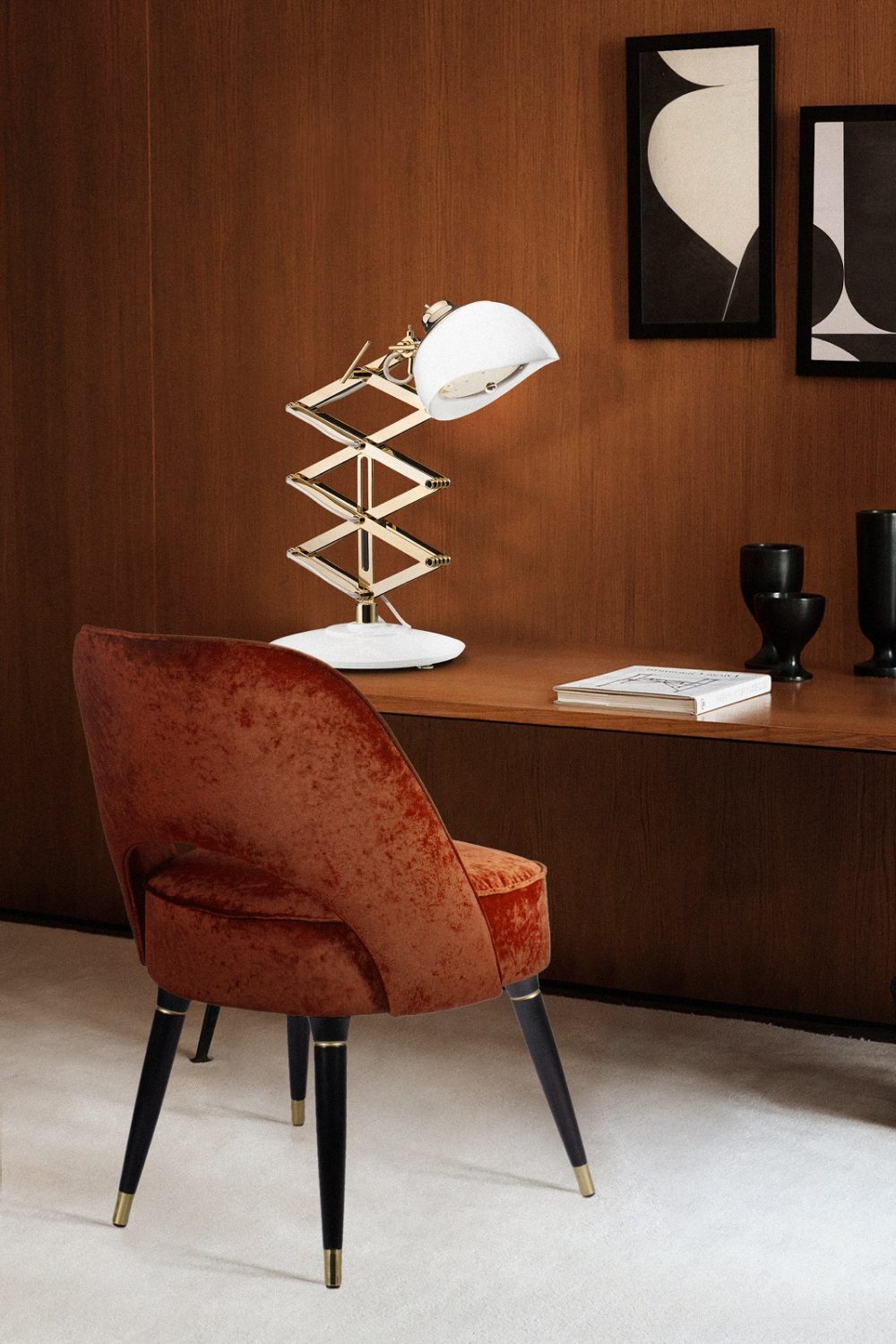 Don't strain your eyes by working late in poor light. A good reading lamp really can make all the difference and this mid-century inspired Billy lamp from DelightFULL is also a design classic.  
Introduce some greenery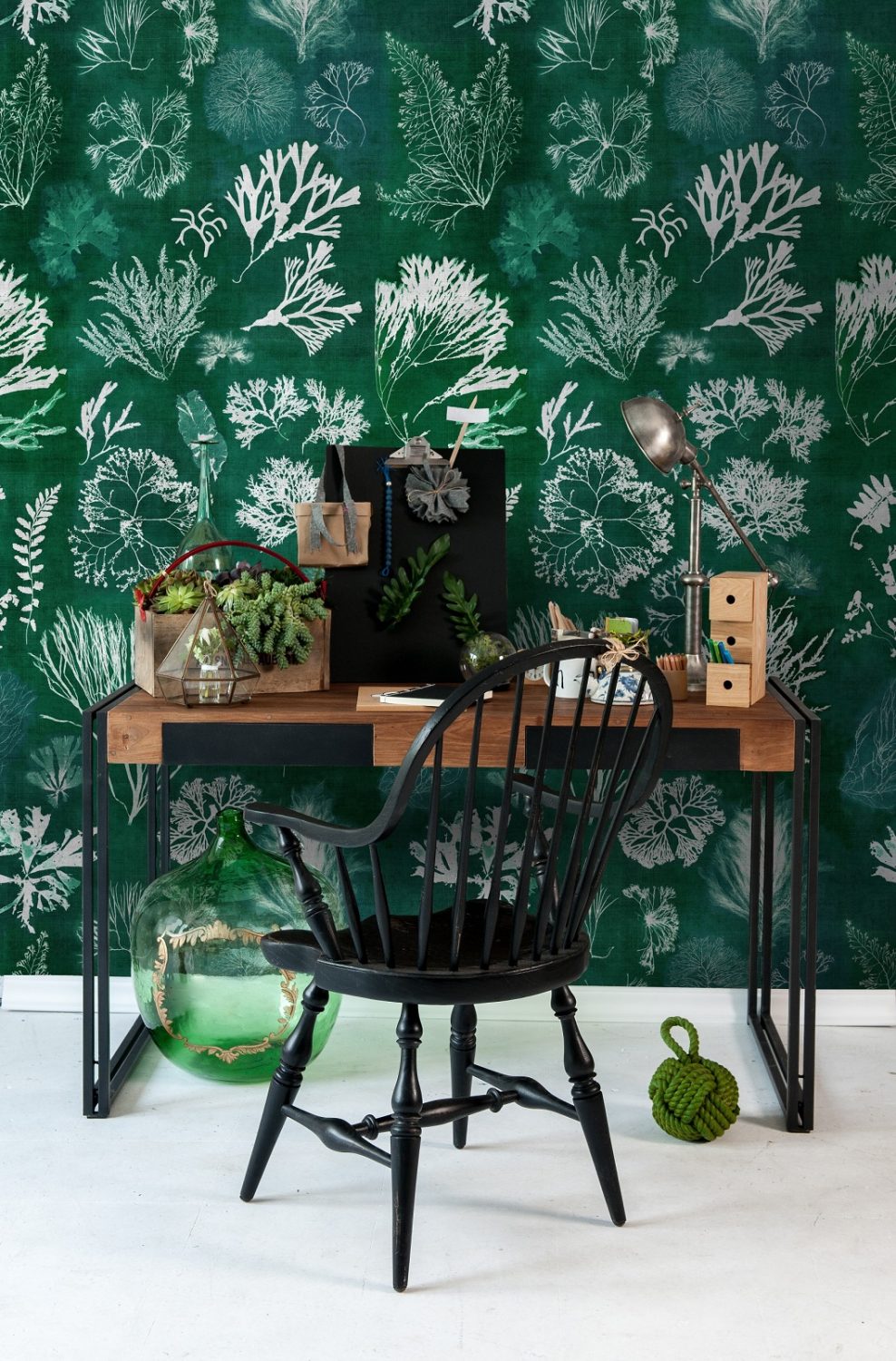 There are two options here. The easiest is to buy a few plants. However, if you are not green fingered and don't want the hassle of regular watering how about this moss-inspired wallpaper from Mind the Gap?
Author:  Sarah Freeman, V&A Homes
Subscribe to our newsletter