How to recreate the perfect fine dining date night at home
published by
Fran Puddefoot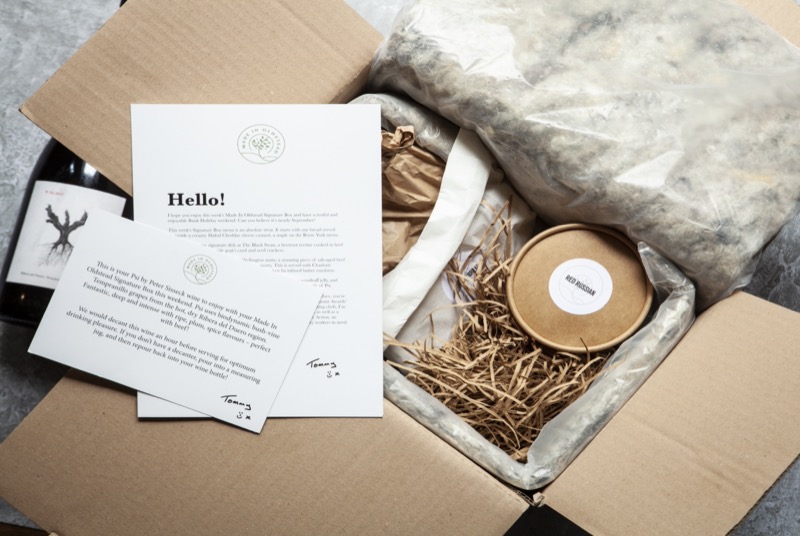 At some point in the last few weeks, most of us have caught a glimpse of ourselves in the mirror and wondered how it got to this. 
Pyjamas might have been rebranded as loungewear and Netflix watching might have joined the list of acceptable hobbies, but every now and then we miss the old days where we used to get dressed up and venture out after dark. 
In an effort to inject a little glamour back into our weary lockdown existence, at V&A Homes we are bringing back date night where we put away the laptop and make an event out of the evening. Oh and the best bit is that thanks to these lovely chefs you don't even need to think about what to eat, just order one of these fabulous food boxes and your night will be complete.  
Made in Oldstead
Who: Anyone who has tasted Tommy Banks' food knows that this is one inventive chef, so it should come as no surprise that the team which runs both the Black Swan at Oldstead and Roots in York were one of the first to launch a delivery box service. 
What you get:  You can choose from three or five courses and there is also a range of menus, including a great vegetarian option. Just like the restaurants, the oven-ready menus change regularly but expect dishes like duck and cherry terrine and confit chicken with hazel pesto and if you upgrade to the Signature Box you'll receive a wine pairing as well. Orders open on a Wednesday for the following Friday and you'll need to be quick to avoid disappointment. 
How much: £54 to £129, rootsyork.com
Duchess' Choice Dining
Who: The Burlington at the Devonshire Arms is a little slice of heaven and while the restaurant is closed you can recreate the fine dining experience with one of its recipe boxes.  
What you get: Each box serves two and includes a starter, main, dessert and sides, along with simple to follow instructions. Sample dishes include roast sirloin of beef with all the trimmings and dark chocolate fondant, but we particularly like the optional extras which feature espresso martini, an artisan cheese selection and should you be feeling particularly indulgent, a bottle of gin. Order online by midnight on Sunday for a Friday delivery.  
How much: £60, devonshirehotels.co.uk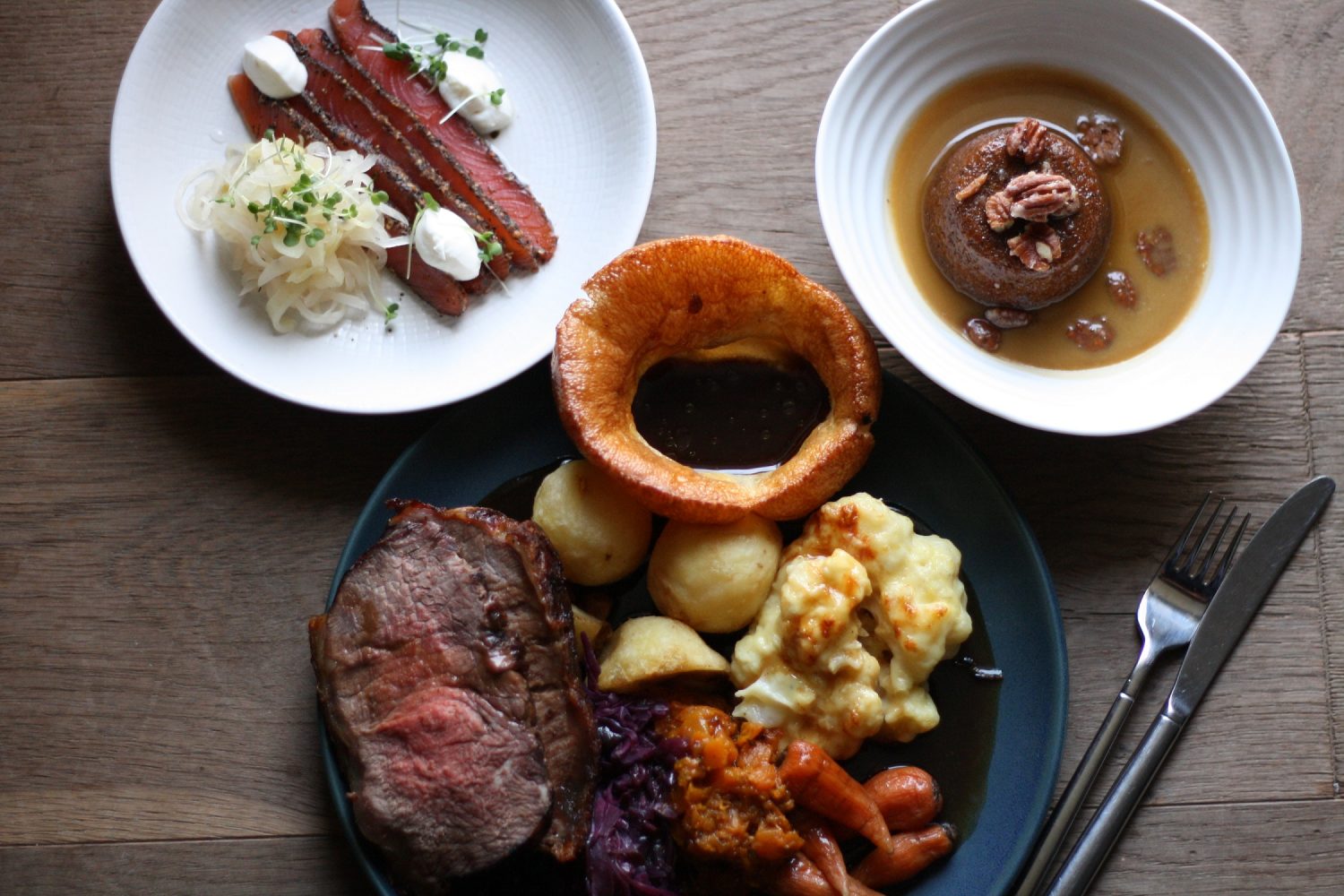 Man Behind the Curtain
Who: Michael O'Hare has long held the title of Yorkshire's rock star chef and if you want to add an activity to date night, why not try one of his cook along boxes. 
What you get: As you might expect from O'Hare these boxes come with added eccentricity. For example, the most recent one contained oysters, beef tartare and a canvas with edible ink pens to create your own serving dish. You also get a chance to cook along with the restaurant chefs and then enjoy the fruits of your labours. 
How much: Around £185 for two.   
Skosh
Who: Unforgivably overlooked again for a Michelin star in the latest guide, but Neil Bentinck and his team carry on regardless and have put their own unique take on their delivery box service.  
What you get: The bokkusu box takes its name for the Japanese for 'snack' and that gives you a flavour of the eclectic selection of Asian fusion dishes inside. These boxes are released each week and tend to sell out quickly. You'll have more joy if you can collect from the restaurant on York's Micklegate but there is a limited delivery service for homes within an eight mile radius available.  
How much: £75 to £85, skoshyork.co.uk
Stein's at Home
Who: Rick Stein has pretty much taken over the pretty fishing village of Padstow but thanks to his extensive online offer you don't need to hike down to Cornwall to sample the chef's dishes. 
What you get: From luxury breakfast boxes to a monthly subscription, which provides a meal each weekend, Stein's at Home has pretty much every option covered. There are steak and charcuterie boxes, but it's the lobster menu which really gets our mouth watering. Serving two, as well as the lobster thermidor, the main event is bookended with grilled scallops and a slice of chocolate pace and you can chuck in a bottle of white or red wine. 
How much: £35 to £199, shop.rickstein.com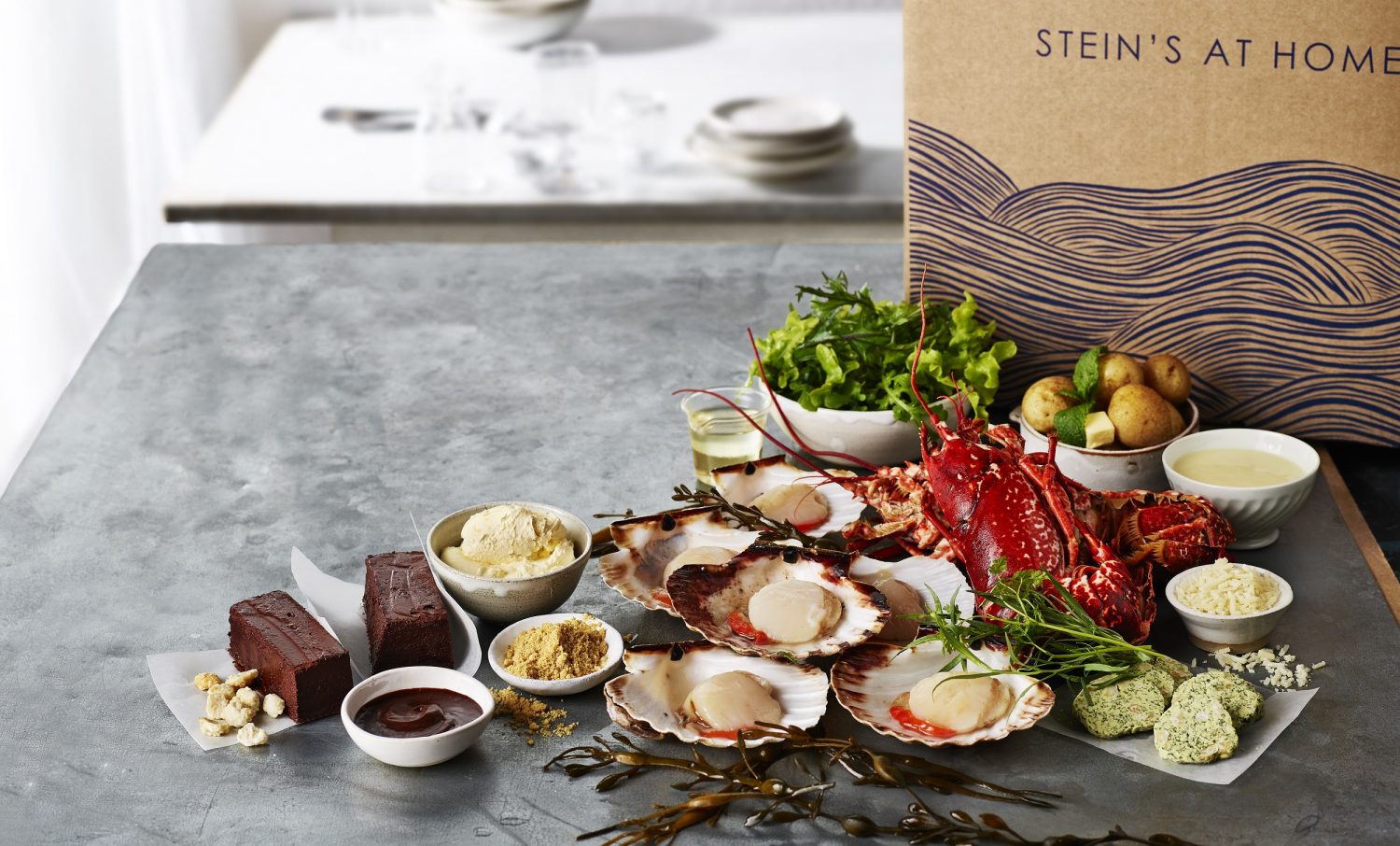 Author:  Sarah Freeman, V&A Homes
Subscribe to our newsletter