How to find your dream home in a lockdown
published by
Fran Puddefoot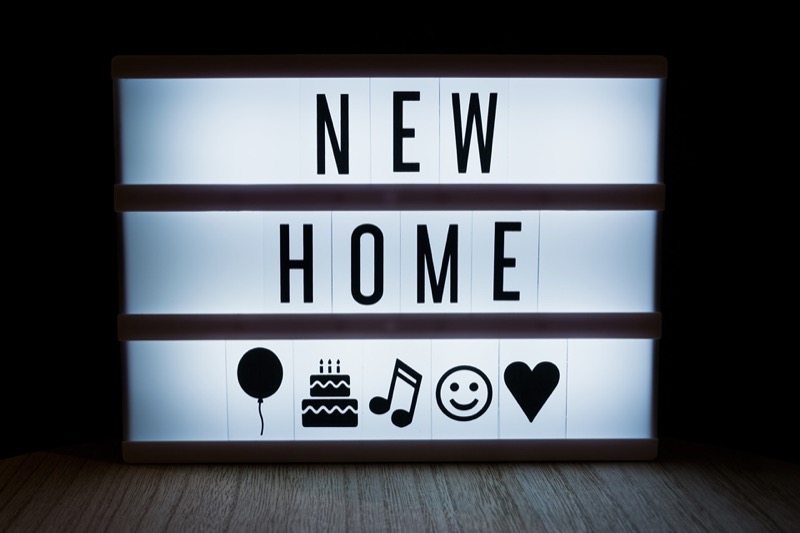 Moving house is often said to be one of life's most stressful experiences. Add in the strains of a national lockdown and it can feel like an insurmountable task. However, it needn't be and if we have learnt one thing in this last year it is the importance of having a home you really want to spend time in. 
According to figures released by Rightmove, January recorded the busiest day for property searches since September and while we are all having to work a little differently, all you need to secure your dream home is a calm head and a little planning. 
To help you get to where you want to be, here are some top tips from the V&A Homes team to make sure you can view, buy and move safely into your new property.
Am I allowed to view properties? 
Nothing beats seeing a property in person, but we recommend going online first to draw up a short list of the homes you really want to see – and rule out the ones that don't meet your needs.

At V&A Homes, site plans, exterior and interior images, as well as detailed living space descriptions, are available on our website. 

We are also operating an appointment-only viewing system where one of our team can personally show you round a property. 

Please be assured, social distancing and face covering guidance will be adhered to throughout these viewings, only one household will be allowed into a property at any one time and all surfaces, such as door handles, will be thoroughly cleaned after each viewing.  

If you'd prefer, we can also offer virtual viewings where one of our team can take you around a property from the comfort of your own living room via a video call. The next best thing to an in-person viewing, it means we can answer your questions in real time while providing a tailor-made tour of the property. 
Are removal firms subject to tighter restrictions? 
Removal firms are still working in line with current guidelines, but to minimise risk and reduce the spread of infection you are advised to do as much of the packing you can yourself. 

The current regulations mean that you should only rely on someone within your existing household and/or support bubble. If you do need extra help, contact your removals firm in the first instance as they should be able to advise the best course of action.   

Because of social distancing, the removal process is taking a little longer than normal, so do book a firm as far in advance as possible to avoid any future delays. 

On the day of the move, don't be tempted to pop the kettle on to make the movers a cup of tea. It feels unnatural we know, but they will understand!.
What happens if I develop COVID symptoms just ahead of a move? 
First, don't panic. We have all learnt to be flexible over recent months and your health along with the safety of others must come first. 

In an ideal world, before you exchange contracts discuss with your solicitor the likely course of action if the process is delayed due to one party having to self-isolate. They should already have a plan in place. 
And finally, know we are here to help. Just call 01423 580811 or email enquiries@VandAhomes.co.uk and one of our team will be on hand to answer any questions. 
Author:  Sarah Freeman, V&A Homes
Subscribe to our newsletter