How to create a pet friendly home
published by
Fran Puddefoot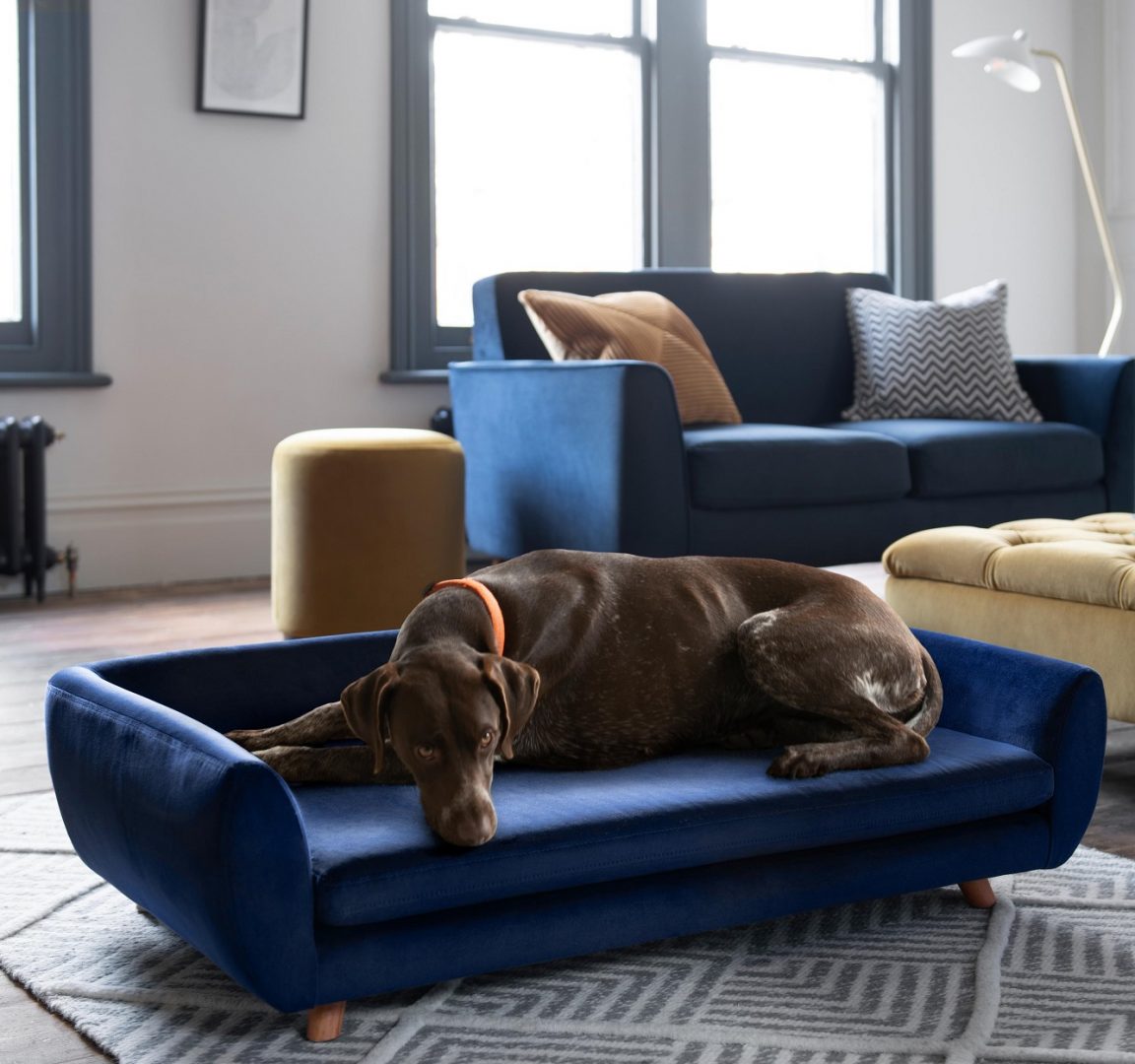 More of us than ever before are now dog and cat owners, with many prompted to introduce a new addition to the family during lockdown.  In terms of added company and unconditional love, pets are hard to beat, but they can also leave a few unwanted marks (and smells) on your home.  However, there are some great products out there which will help turn your family home into one which is also a pet-friendly pad.
Forget those pet beds which are little more than a cushion and try one of these luxury sofas which will make your dog feel like a proper member of the family. There are various different finishes but we love the velvet, navy upholstery of the Wilson pet bed. From £99, next.co.uk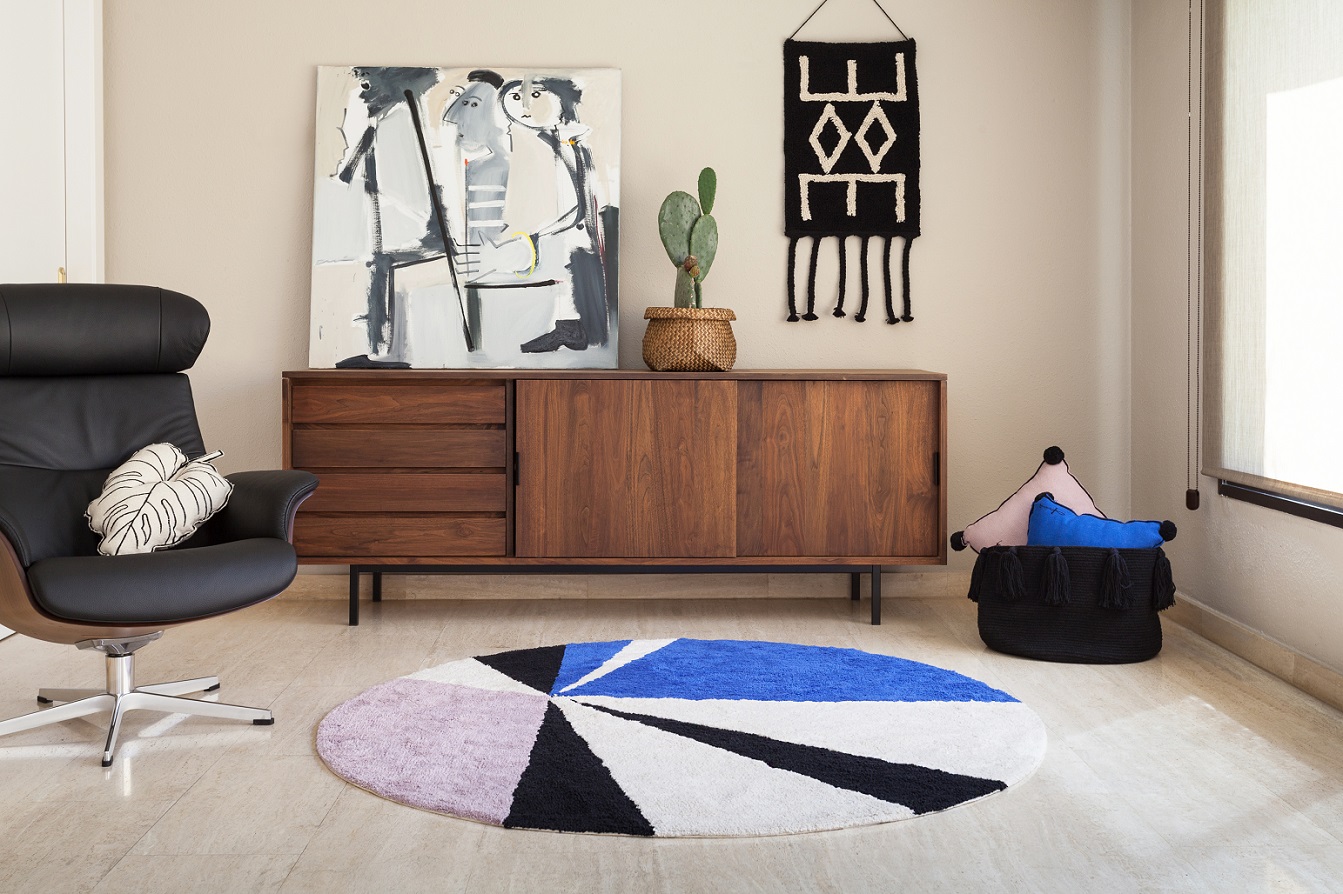 Rugs can hold onto unwanted aromas and they can be difficult to clean. However, this Lorena Canals geometric round rug is washable and the perfect choice for a home with cats or dogs. It is available in a choice of tones and provides a perfect pop of colour. £140, cuckooland.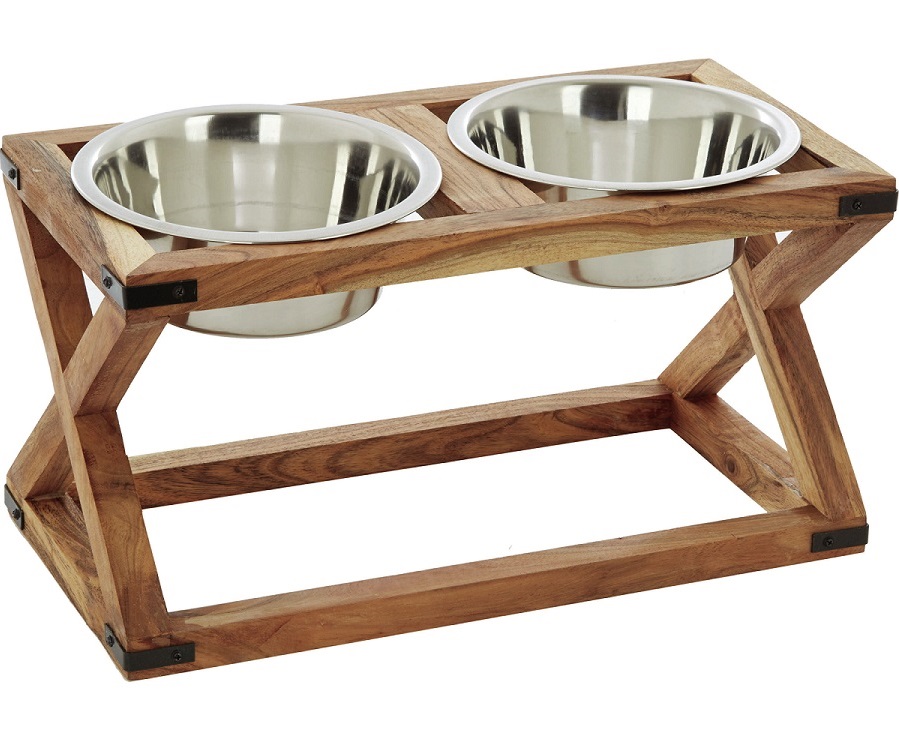 Fed up sweeping up dog biscuits from around their feeding bowl? Try this twin raised feeder. Containing two bowls inset into a wood top, the design should mean less spillage than a traditional on-floor dog bowl. £29.99, tkmaxx.com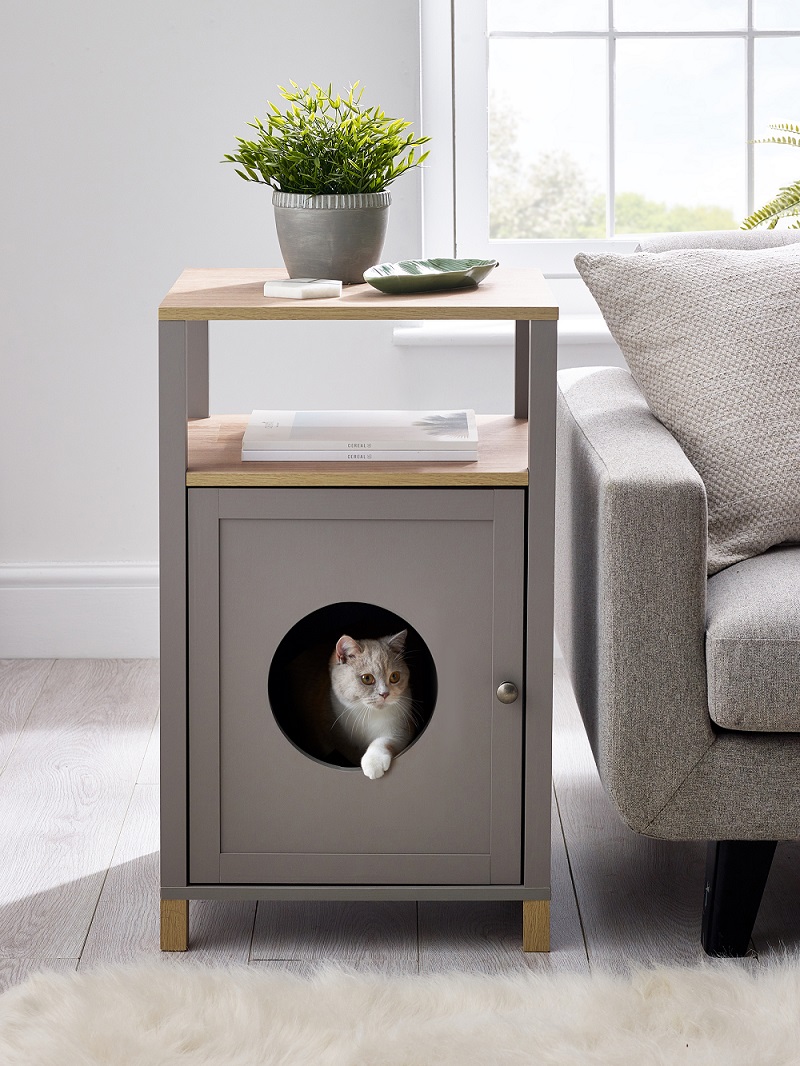 What is not to love about the Malvern Dove pet side table? It has a shelf for your important documents, but let's be honest the real attraction is the cubby hole below, which is designed as a hideaway for cats and small dogs. £125, next.co.uk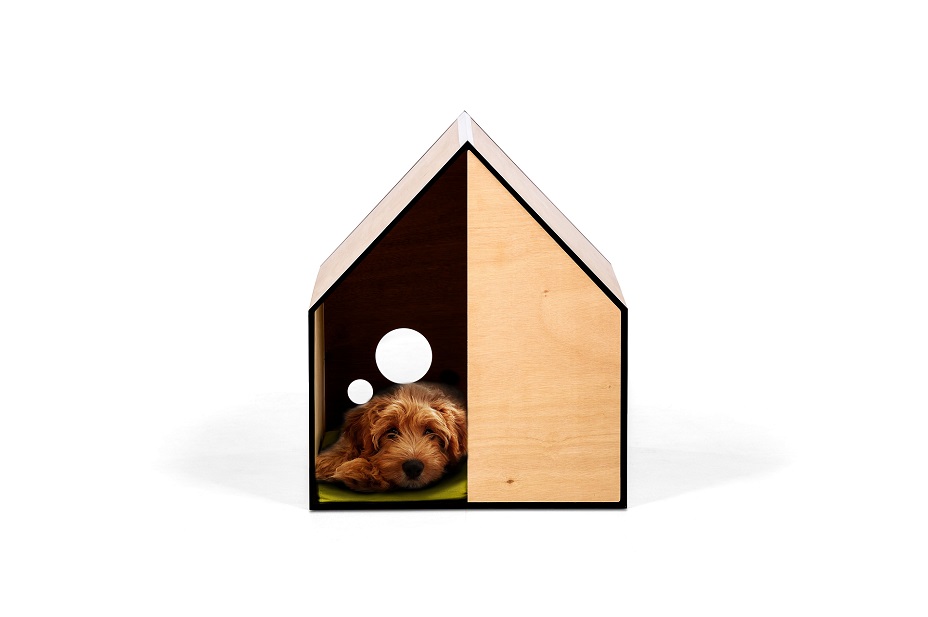 This has to be one of the sleekest kennels going and it can be used inside or out. Designed by Michael Ong, the Dog Room is inspired by a child's drawing of a house and is custom made to create a streamlined appearance. £447, madebypen.com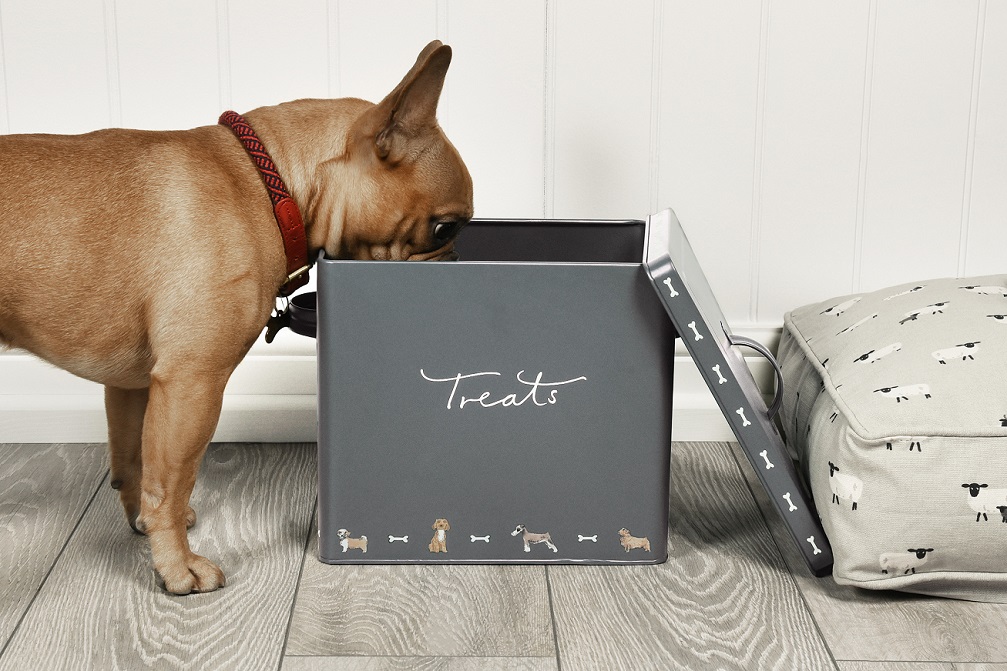 If your utility room has become a dumping ground for pet paraphernalia, invest in some of these Walkies pet tins. Made from galvanised steel they come in two sizes and are the ideal place for storing pet treats. £25, sophieallport.com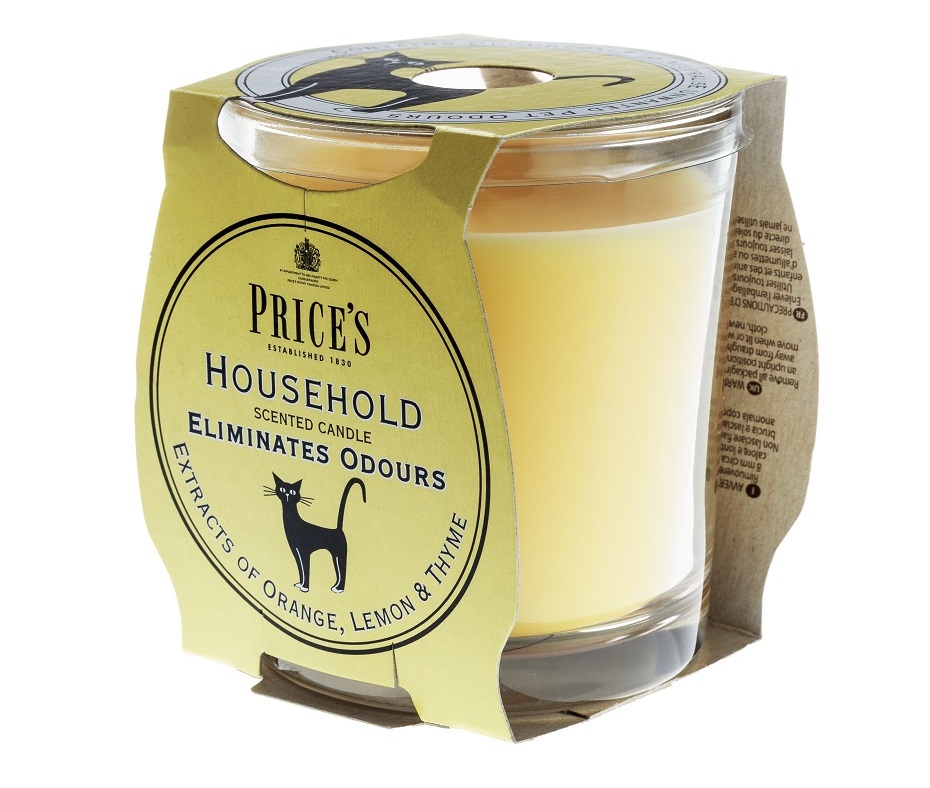 Our top tip for removing unwanted smells is to invest in Price's candles and diffusers. Using odourfoyl technology to neutralise pet odours, the candle jar has a burn time of up to 45 hours and will leave your home smelling fresh and clean. From £5.25, prices-candles.co.uk.
Author:  Sarah Freeman, V&A Homes
Subscribe to our newsletter