How to make your home market-ready during lockdown
published by
Fran Puddefoot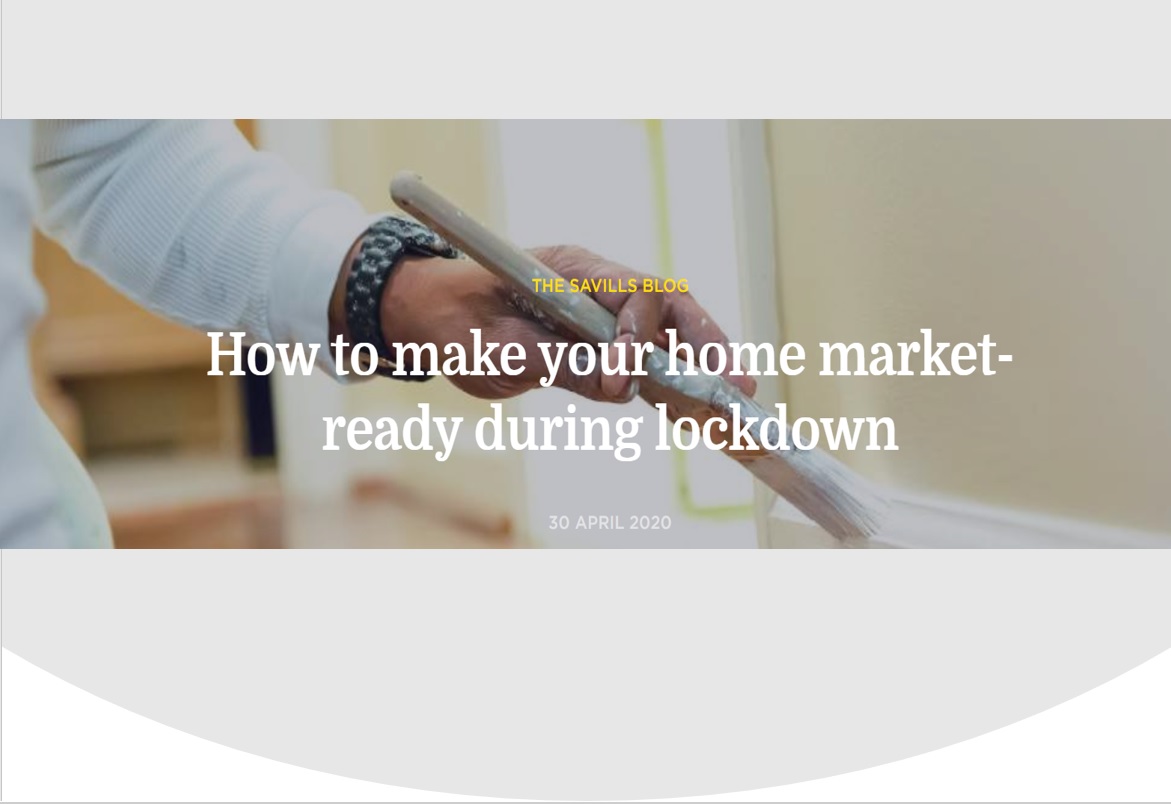 While there are clear challenges to moving house at the moment, would-be sellers can use this time to get ahead of the competition further down the line. Here are our top tips for preparing your home for market.
See your home from a different perspective
It's so easy to get used to your home's little quirks when you see them day in, day out, but first-time visitors are likely to spot them instantly. So take a step back and have a really good look around. Create a snagging list of things that could do with a freshen up in each room and prioritise in order of what can be achieved now and what will have to wait a little longer. You might be surprised how much you can do with the resources you already have to hand or could pick up on your next essential trip to the supermarket. And remember first impressions really do count so make sure you consider kerb appeal and add anything from a broken gate to weeding to your to-do list.
Look beyond your front door
In some areas local authorities are providing sacks for volunteers to combine their once-a-day exercise with litter collection to improve the look of their neighbourhood. Once full, the sacks can be left by the roadside for collection by the council. You could also photograph your local area while you're out exercising. If you have glorious walks, a great children's park or a wonderful local butcher on your doorstep, take a quick photo as you pass. That extra local insight might just be the icing on the cake when it comes to securing a buyer.
Don't wait to book in tradespeople
Many tradespeople are still taking bookings even though they may not be able to work at the moment. If you need a builder, provisionally book them in now as they will be in higher demand than usual once restrictions are lifted. Many builders will be operating a first come, first served policy when things get back to normal so if the lockdown is extended further and you do need to re-arrange, you're less likely to be pushed to the back of the queue.
Make the most of the space you have available
When it comes to cupboards, we can all be guilty of adopting an 'out of sight, out of mind' approach. With many people turning to social media for storage hacks, potential buyers love to know what space might be available to them. By spending some time decluttering and organising your cubbyholes, built-in wardrobes and kitchen cupboards, you may just unlock space you forgot you had.
Consider the buyer of the future
Is there an old outbuilding or shed that could be spruced up for yet more storage? Even if work can't start yet, you can still be planning the space or even honing those DIY skills. Will vegetable gardens be in greater demand in the future, reducing our reliance on shopping? If a suitable area exists why not get digging?
Get organised
Often, the one thing that slips to the back of people's minds when selling their homes is the paperwork, which can slow the moving process down. So use this time to find your deeds, any planning consents, Land Registry paperwork or warranties.
Finally, do bear in mind that it is possible to carry out virtual viewings as well as virtual valuations safely during lockdown.
Author:  Charlie Kannreuther, Head of North West & West Midlands Cluster, Residential        30th April 2020
Subscribe to our newsletter